Traditional Christianity is in trouble. We don't have to die — but we do have to change.
It is usually our way, to resist change. However, history is setting a choice before us. Adapt. Or die.
This blog about adapting.
Join the Discussion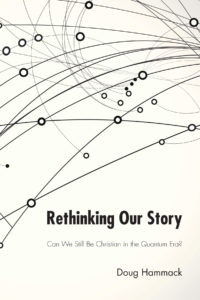 Can we still be Christian in this era? We can. But not the way we have been.
Eight of ten young people find church irrelevant. They can't hear our story in the terms we tell it. This book reframes the Christian story in terms our rapidly changing culture understands.
In the blog and the book, you'll run across the term "Quantum Christian" several times. Honestly, it's weird putting those two words together. They don't seem to belong. The word "quantum" speaks of science while the word "Christian," often speaks of closed-minded resistance to science.
What is It?
.


Subscribe
Get emails on new posts and events!