Planning a life of ministry?
Disillusioned with traditional Church?
We can help.
---
We are an emergent church
focusing on helping young ministers get a good start.
The future of the Christian Church is uncertain.

We've found some footing on this shaky ground.

We would love to share our experience with you.
---
Come intern with us!
In college or seminary?
Looking for an internship to fulfill your practicum, or just to gain experience?
Would you like to see how an emergent Christian community works?
Contact us.
.When I was young, many of my cohort shared my deep discontent. "Where are our mentors?"  That was twenty-five years ago.

I determined when I was older and wiser that I would coach and mentor young leaders. I'm older now. I've been at it for some time now.
---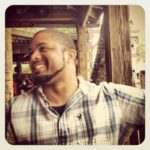 For years I did not realize that my views of God, myself, and the spiritual life were hurting me. I just knew life wasn't working. Doug and the NRCC community helped me reframe my understanding of the spiritual life, get unstuck, and to transcend some of my limiting assumptions.
I now have a larger picture of Reality. Our work has brought focus and effectiveness to my life, career, and spiritual journey.
– Steven Parker (worship leader, attorney, seeker)
---
---
A Christian church as troubled as ours calls for "all hands on deck." When our community hears this call, the best we have to offer is our experience. If you're a young leader taking up the challenge of restoring Christianity to relevance and health, our community has learned a lot:
– about reframing the Christian narrative.
– about starting churches.
– about creating communities of spiritual health.
– about personal health and ministry longevity.
Let's talk.
Each internship takes a different form, but in general terms, we front-load some "get-to-know-one-another" time to talk about future hopes and current sticking points.

After that, interns start shadowing. Depending on your plans for ministry, you would either follow Doug Hammack around as he leads our community life, or, if an intern's focus is music, or children, etc, he or she follows another of our community's leaders.

Then the focus shifts to experience-gaining assignments.

If you've given your life to serving and restoring the church, and if you're are looking for an internship…
Contact Us